What you need to know
Fossil is rolling out an update to its companion app and Gen 6 Wear OS 3 watches to bring back Google Assistant.
The companion app (also the Skagen app) will update to v5.1.6, adding a new "Default Assistant" menu option in My Preferences.
Users must update their Fossil Gen 6 Wear OS 3 watch before it will work when paired with their Android phone.
It may have seemed like a millennium for Fossil smartwatch owners, but the company is finally giving back a missing feature. Fossil announced the return of Google Assistant for its devices in a short tweet this morning.
The company says Google's AI helper will be rolled out via an automatic update to all Wear OS 3 Gen 6 smartwatches that Fossil has under its belt. Some folks on Reddit have been a little wary of this update, wondering if it contains their long-awaited Assistant, and it does.
Hey Google, welcome back???? Google Assistant is now available on all 6th Gen devices running Wear OS 3! The automatic update will be rolled out to all devices paired with phones running the latest version of Android™. Learn more at https://t.co/4ObktPZJbH! https://t.co/JChsq68nCp pic.twitter.com/0Mg7hukE7ZJune 22, 2023
See more
There are two updates users will find today: one for their Fossil Gen 6 smartwatch and another for the Fossil companion app. Fossil says that "the automatic update will roll out to all devices paired with phones running the latest version of Android." For the Fossil companion app, users need to update to v5.1.6 via the Google Play Store.
In the brief patch notes, not only does this release return Google Assistant, but unnamed "critical bug fixes" have also made their way into the update.
We have already downloaded the update on our Fossil Gen 6 Wellness Edition and the update has also appeared on our Skagen Falster Gen 6.
After updating the Fossil Smartwatches app, users will find a new "Default Assistant" menu option when accessing My Preferences. This will allow you to customize which AI helper should respond to your call (or button press). As long as you've updated your Gen 6 Fossil watch, the app will allow you to select Google Assistant (if it's not already) to start using it.
Also, it seems that the Skagen Smartwatches app has also started receiving a new update to bring the availability of the Google Assistant back to that variant as well.
Since the update, Android Central's Derrek Lee has noted that the Assistant is much improved over its previous iteration, and feels just as snappy on the Fossil Gen 6 as it does on the Galaxy smartwatches. And in addition to the main course of this update, we also noticed that Watches are now on the May 2023 security patch.
It's great that Fossil is finally returning a useful tool like Google Assistant to its Wear OS 3 devices. This software version of the Android wearable is known to have missed a key feature like this for many users, such as those who own a Mobvoi Ticwatch Pro 5.
This is a gripe with many Wear OS 3 smartwatches outside of the Pixel Watch series and Samsung Galaxy Watch 5. Hopefully, this marks the beginning of a welcome turnaround for users as we wait for Wear OS 4 to launch later this year. end of year.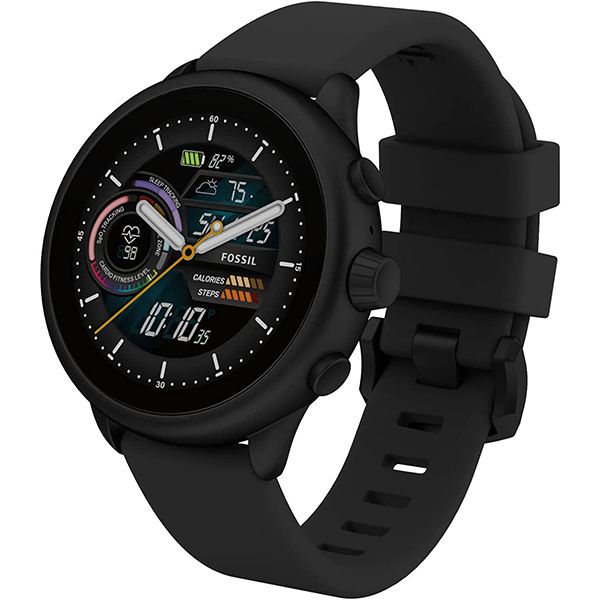 Fossil Gen 6 Wellness Edition
The Fossil Gen 6 Wellness Edition offers elegant design with an unwavering focus on your health and well-being. The Gen 6 Wellness Edition watch runs Wear OS 3, and with the latest return of Google Assistant, it's the best friend your phone has ever had — aside from you, of course.

#Fossil #Gen #update #marks #return #Google #Assistant